Belle (full name: Belle Sophie Fortescue, later Sacrecouronne-Fortescue, 29 March 1720 - 17 December 1754) was Impératrice de Castaire as the wife of Steve I. The couple's happy, though short-lived, marriage produced three children, Lukrezia, Florian and Emilia. Originally, she is the daughter of the King of Cantoras, Arthur VI and his wife Guinevere.
Early Life
Belle was born on 29th March 1720 in the royal castle of the cantorian capital Camelot as the only daughter and first child of King Arthur VI of Cantoras and his wife Queen Guinevere. At the time of her birth, Arthur was king for around 5 years and struggling with the tasks of a ruling monarch. They lived in the royal castle, but during summer, they often traveled to their summer residence, Ascort Manor, located in Ascort. Belle wasn't very close to her brother Fabius, who was two years younger. However, she was friends with the princes of the neighbouring realm Castaire, Steve and Mitchell, who were often there for a visit as the mother of them, Impératrice Louise was a childhood friend of Guinevere.
Education
As common for aristocratic and specially royal children, Belle enjoyed an extraordinary education, especially regarding to literature and poesy. She became an enlightened princess. Furthermore, she got religious instructions from a clergyman of the Cadrielism. Complementary to her lessons was an emphasis on charitable acts, and Belle would often accompany her governess when visiting the houses of the poor and needy. She was encouraged to give out as much as was in her means.
Prince Steve
3 weeks before her 16th birthday, the family Fortescue received invitations to a grand ball in Lucrécys newly arranged gardens in honour of Prince Steves 16th birthday, staged on 22nd March 1736. As he was one of her childhood friends, she accepted the invitation and traveled to Castaire. At the ball they spent a wonderful time together and Belles charming demeanour made Steve to immediately made his choice, desiring to once marry her. As the evening approached its near end, both went away from the evening party and walked in a moonlighted night through the gardens of the latter palace, sat down in a pavilion at the pond and watched the stars in the sky. After a long talk they ended their meeting with a seemingly endless kiss and both felt that this will be the one and only love for them.
Grand War Against Cantoras
Empereur Nathanaël gained knowledge about the love of his eldest son and Belle. As he was always looking for a casus belli against Cantoras, which rich gold deposits he wanted to annex, he was glad to finally be able to declare war against the invidious foe. He proclaimed that the princess has seduced his son and as this was a dishonor and seemingly also a provocation and an offense, he declared war on Cantoras on 14th April 1738. Furthermore, Nathanaël forbade Steve to meet Belle anymore and she got banned from all Castairian territories. Nonetheless, both lovers found a way to meet several times throughout the war.
In the curse of war, Steve was forced by his father to command the First Army Command attacking the Capital of Cantoras, Camelot, aware that if the soldiers are successful, Steve would have to captivate his own love as she was in the Cantorian Castle. But as the soldiers broke through the walls and charged the castle, there was no track of the Princess, the soldiers were just able to arrest her father, King Arthur VI. The Princess had escaped in the meanwhile into a secret hideout, where she waited for the war to end and met Steve several more times, getting new information about the course of the war. After many lossy battles, the Armée Impériale was able to defeat the Cantorian knight legions in the battle at Lucrécy Fields in January 1742, which was followed by the surrender of the imprisoned king of Cantoras and the Treaty of Liramond on 5th February 1742.
Marriage and Children
As the war ended, Belle and Steve married at her birthday, March 29th 1742. The marriage was a magnificent ceremony in the Imperial Cathedral of Lucrécy and was crowned by a beautiful garden festivity at Palais Castaire, which's construction ended just some days before, so the newly married couple were the first ones to live in the recently completed palace.
Their first daughter was born on August 25th 1743 and was named Lukrezia.
Exactly one month after the coronation at March 22nd 1745, Florian was born on April 22nd 1745. The last child, Emilia, came into world on December 6th 1748.
Impératrice
Coronation
Belle was coronated together with her spouse Steve at 22nd March 1745, following the death of the former Empereur Nathanaël.
Reign
Belle thought she has to support her spouse in all of his governmental tasks, so she is the spiritual mother of many of Steves decision as they often talked about politics. She was known as a very benevolent person, resulting from her education, and often were out to help the poor and needy. This and her mainly civil agitation made her and the Sacrecouronne family extraordinarly popular as the people had the feeling to be governed by someone similar and not a decadent and arrogant noble family.
Death
In the second half of the year 1754, Belle got sick. No doctor was able to find out which sickness she had as the symptoms were never seen before. In the early morning of December 17th, royal doctor Hoffmannsthal informed the Empereur of the wish of Belle to be brought into the gardens to be surrounded by her favourite flowers. Steve wanted to order to follow her wish, but was eventually convinced by the doctor that this would cause too much pain for Belle. Steve then ordered to "bring the garden here" and for a day the imperial bedroom became a wonderfully arranged flower paradise. Steve went to her bed and ensured his eternal love for her, soon before she died in his arms.
Titles, styles, honours and arms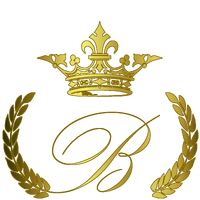 Titles and styles
29 March 1720 – 17 December 1754: Her Royal Highness Princess Belle of Cantoras
29 March 1745 – 17 December 1754: Her Imperial Majesty l'Impératrice de Castaire
Full Title as Impératrice de Castaire
Her Imperial Majesty Belle, by the Grace of Cadriel, Impératrice de Castaire, Princess of Cantoras
See also
Predecessor
Title
Successor

--

Princess of Cantoras
29nth March 1720 - 17th December 1754
Lukrezia
as Princesse Impériale
Impératrice de Castaire
22nd March 1745 - 17th December 1754
--
Ad blocker interference detected!
Wikia is a free-to-use site that makes money from advertising. We have a modified experience for viewers using ad blockers

Wikia is not accessible if you've made further modifications. Remove the custom ad blocker rule(s) and the page will load as expected.